Welcome to my website

About Me:

I'm a qualified secretary with a N5 Secretarial Diploma and over 5 years Office administration experience. I started MelsOffice firstly to advertise my Secretarial Skills and this has overflowed into Digital Marketing. I'm an entrepreneur in the digital marketing field and want to learn and teach others how to make money online by sharing my knowledge. I have found that affiliate marketing is the best way to achieve this and am quite an avid affiliate marketer myself. I have quite a few social media platforms including a blog and my goal is to attract likeminded people to share my marketing journey and success with me. The Secretarial service I would like to promote to enable me to have a cash flow so that I can fund my entrepreneurial marketing journey.

How to build an online empire from scratch - FREE e-book

Get Your FREE Copy Of EXPERT SECRETS Now!





MY SERVICES

Read up all about what I offer





TESTIMONIALS

See what people have to say





FAQ'S

Have a question? As me here.





CONTACT ME

View all of my contact details here
Welcome to my website
About Me:
I'm a qualified secretary with a N5 Secretarial Diploma and over 5 years Office administration experience. I started MelsOffice firstly to advertise my Secretarial Skills and this has overflowed into Digital Marketing. I'm an entrepreneur in the digital marketing field and want to learn and teach others how to make money online by sharing my knowledge. I have found that affiliate marketing is the best way to achieve this and am quite an avid affiliate marketer myself. I have quite a few social media platforms including a blog and my goal is to attract likeminded people to share my marketing journey and success with me. The Secretarial service I would like to promote to enable me to have a cash flow so that I can fund my entrepreneurial marketing journey.
How to build an online empire from scratch - FREE e-book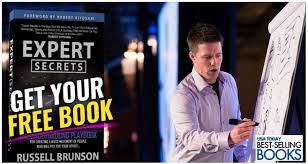 Get Your FREE Copy Of EXPERT SECRETS Now!